Jotun Paint Products (For Singapore Market)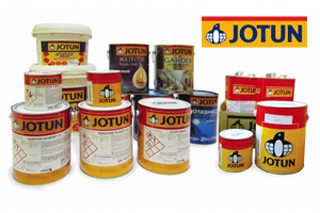 Millions of square meters of steel facilities, vital country infrastructures, and bridges are protected by Jotun since 1970. Over 30,000 vessels worldwide, numerous offshore marine and oil rigs are protected by Jotun heavy duty coatings. Jotun also supplies high quality products and decorative paints for homes and commercial buildings. Hundreds of prestigious buildings are protected and decorated by Jotun since 1970.
Seng Fong Paints has been distributing Jotun Marine and Protective Coatings, and Decorative Paints close to twenty years in the Singapore market. The following products represent our common fast moving items.